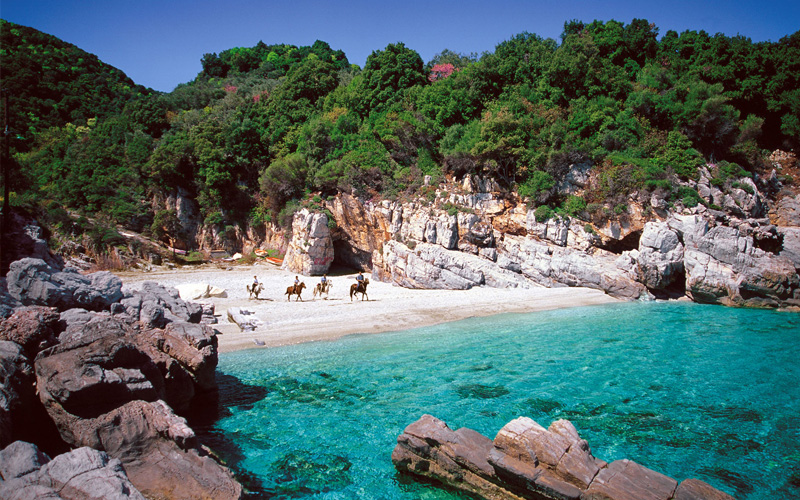 Pelion, apart from its unique villages in beauty, is also famous for its wonderful beaches. Both from the side of the Aegean Sea and from the side of the Pagasitikos, you will find beaches with golden sands and transparent waters where the green of the forest dives to the waves.
The famous mountain of centaurs has beaches that can meet all needs whether one wants peace or more secular places.
Some of them are: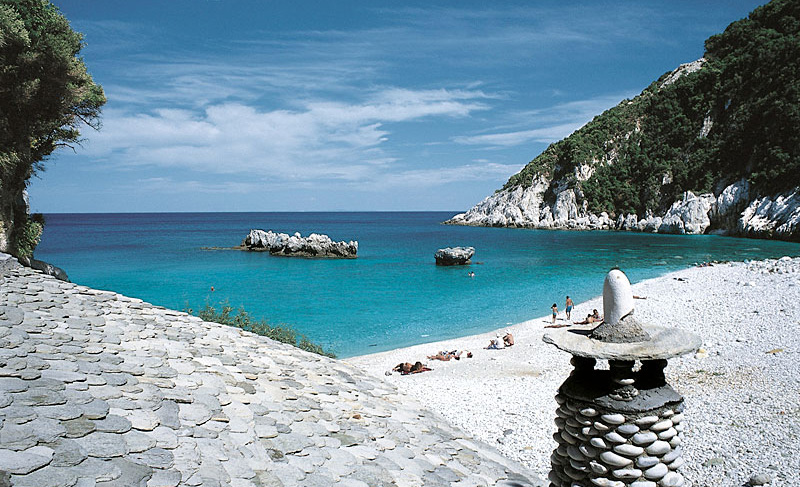 Limnionas
It is a small sandy beach with a small pebble. The access to the beach is made by paths that connect it with the neighboring beaches.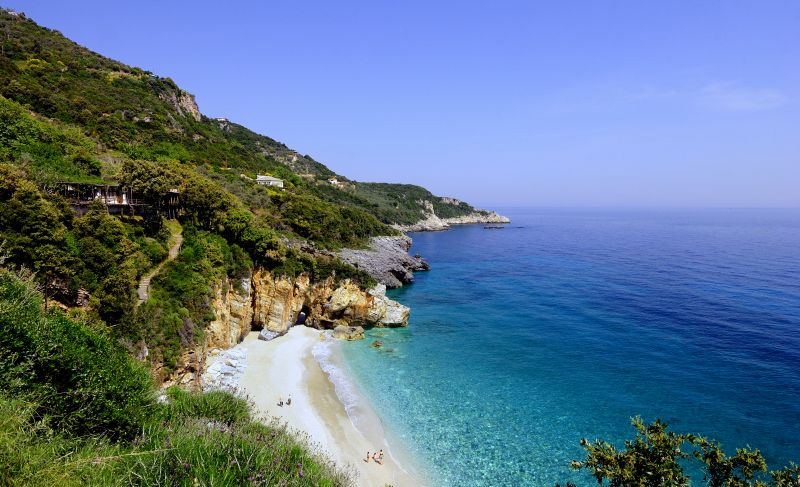 Mylopotamos
The golden sand, the turquoise waters and the rock that divides the beach in two, create a very enchanting beach.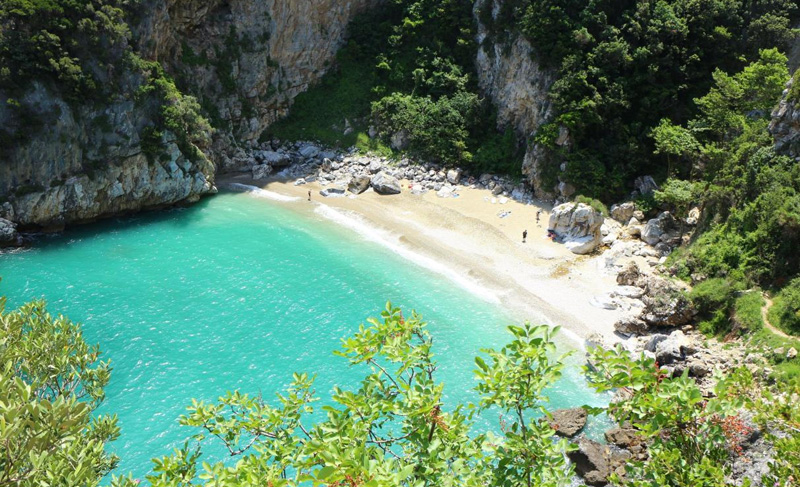 Fakistra
The wild and imposing beauty of Fakistra gives it without a doubt a place in every list of the best beaches of Pelion.
---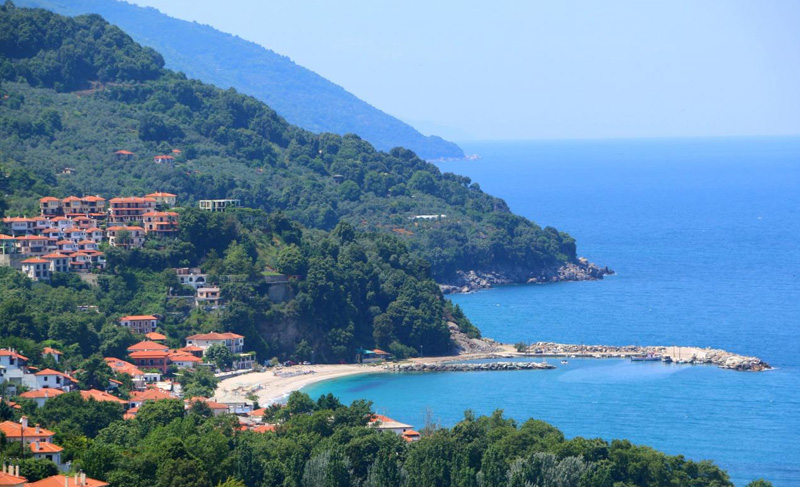 Agios Ioannis
The cosmopolitan beach of Agios Ioannis is fully organized and has many taverns and shops to have fun and do your shopping.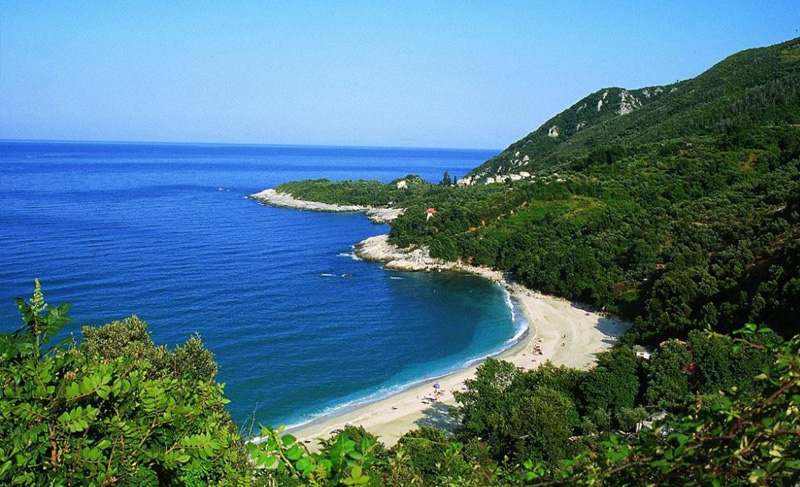 Papa Nero
Right next to Agios Ioannis, the beautiful beach of Papa Nero composes a unique setting of golden sand, crystal clear Aegean waters and a green landscape that gives it an exotic aura.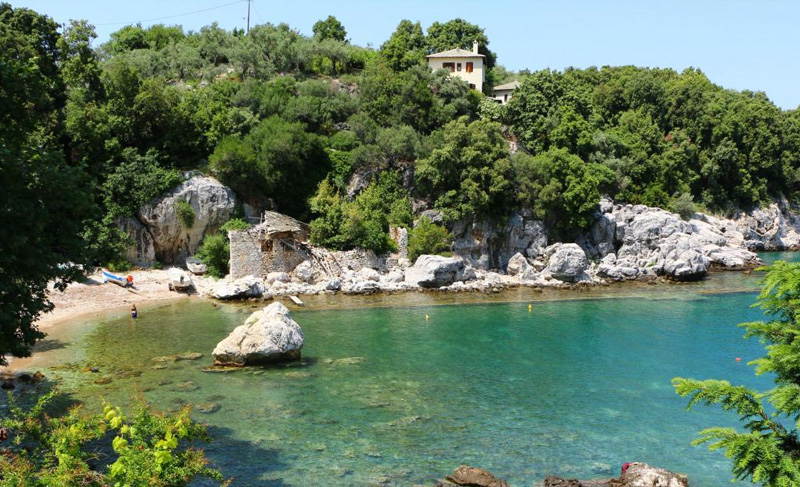 Ntamouchari
Its wild beauty seduces visitors with its crystal clear waters and its beautiful white pebbles. In fact, the shooting of the movie Mamma mia has taken place here.
---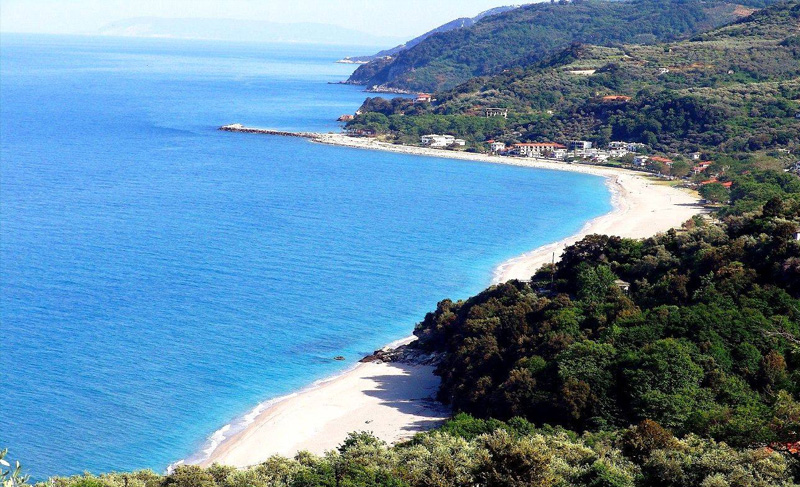 Chorefto
The organized beach of Horefto has clear blue waters, golden sand and endless views of the horizon.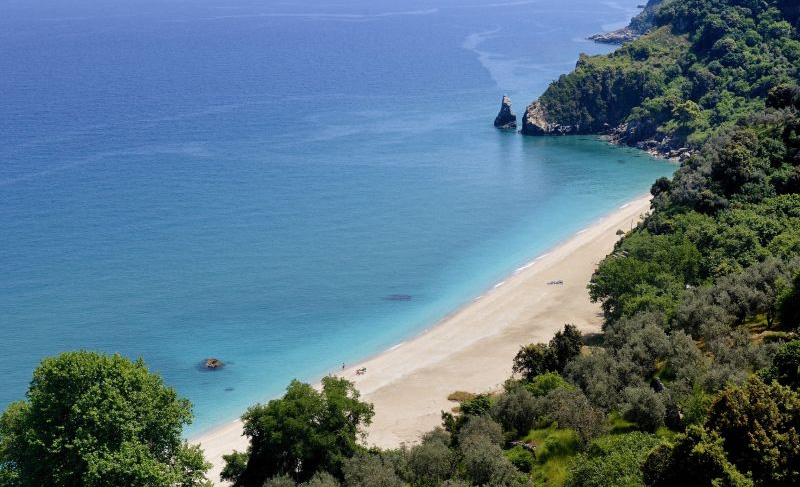 Agioi Saranta
Agioi Saranta is ideal for diving in the turquoise waters and for relaxing in the golden sand and the fine white pebbles. There you will find a beach bar and a tavern on the beach where you can relax.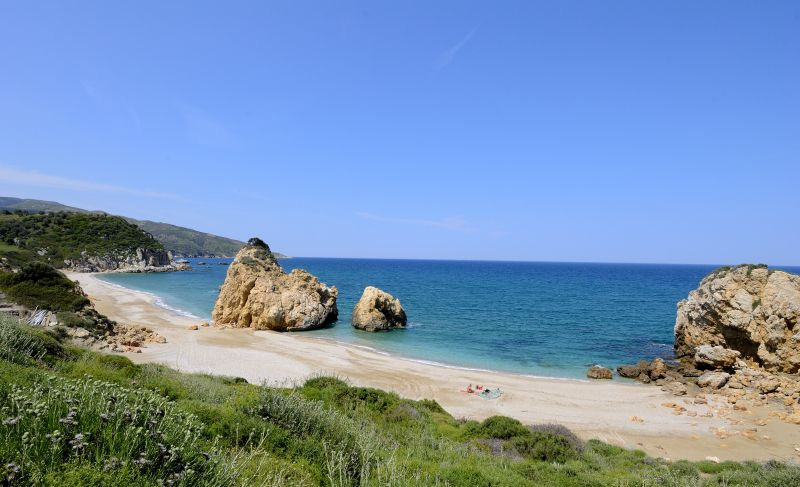 Potistika
The beach of Potistika wins the impressions thanks to the large rocks in the sea and its clear blue waters that create a unique setting.
---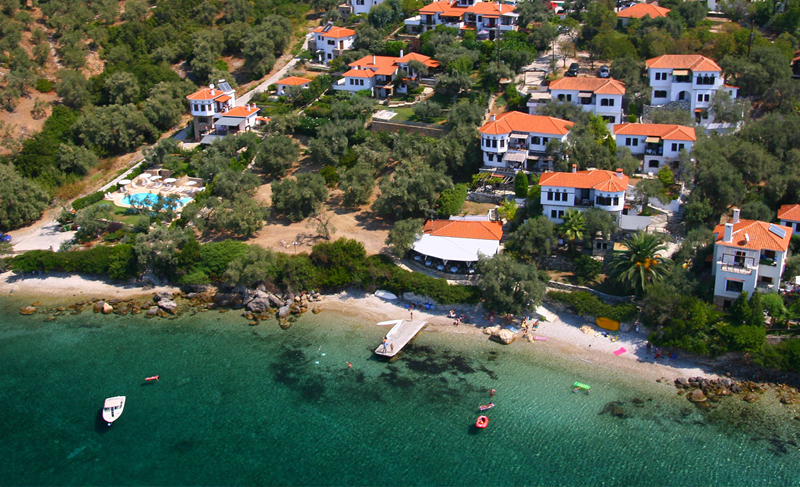 Chorto
Horto is a picturesque tourist resort village built in a beautiful small cove inside the Pagasitic Gulf at a distance of about 47 kilometers southeast of Volos. The beach in Horto called Pagania is quite popular, especially with families. It has sand and pebbles in some places.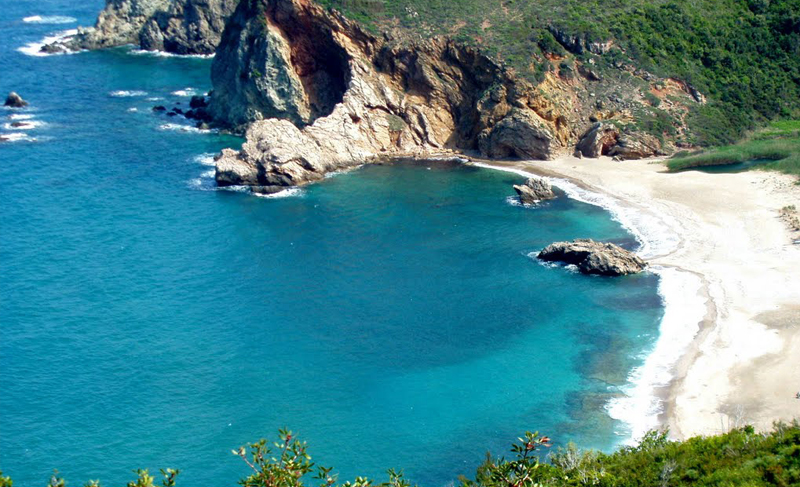 Paltsi
The village of Paltsi is 13 km from Argalasti and 53 km from Volos. Its beach is with fine sand, it is not organized and it attracts bathers of all ages. Nearby beach is Potistika.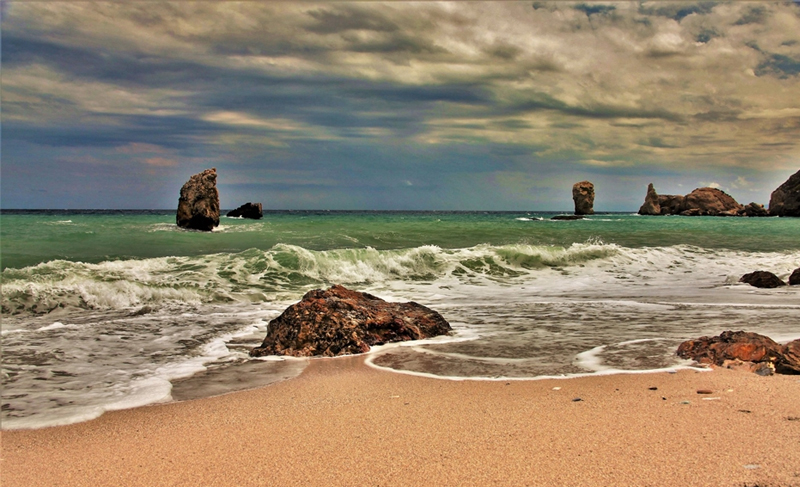 Melani
It is a magical location, which took its name from the deep blue color of its waters. Melani is a beach with sand and stones at the bottom of the sea. Unorganized, next to Potistika and near Xinovrisi.
Back